Let's be honest here. Ready? You sure? Because it's about to get real up in here.
We love villains.
Even if we don't like the things they do, and even if we're rooting for their demise, no matter how horrible they are we still find ourselves enthralled by them in either a positive or negative way. They're fun. Fun to write. Fun to read. We love to hate them. Hate to love them. Them Love Hate To. No matter how you slice it we all have a favorite villain.
Mine is Harley Quinn from Batman.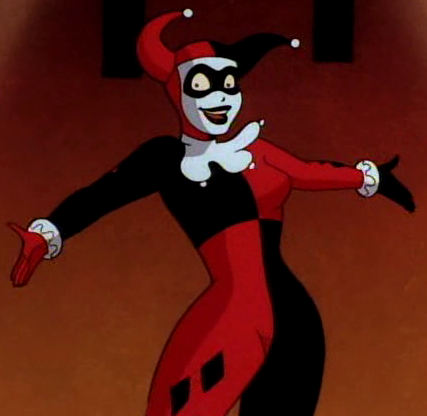 I don't know why I love her. She's just fun. She doesn't take anything too seriously, and now that I'm thinking about it maybe that's why I like her as a character. As a person with a happy-go-lucky (*Sarcasm*) mixture of anxiety and depression I tend to get uptight about a lot of stuff. Not to mention I'm overly nice. I'm nice to people I shouldn't be nice to. I'm nice in the face of absolute cruelty. But Harley doesn't let anyone (Except the Joker, but what other choice does she have really? I mean, aside from being insanely *pun intended* in love with him you kind of can't stand up to the Joker unless you want an exploding Jack-in-the-Box in the face) walk all over her. She stands up for herself with a smile on her face and a giant mallet ready to smash their silly bones to dust.
Not to mention she's a hell of a lot more acrobatic than I am and that's impressive all on its own.
Now if I didn't already say so (and I don't think I SHOULD say so, because we ARE talking about villains here) I'm going to say it now and be done with it: I'm a fan of her character. Not of all the terrible things her character DOES. Okay now we're done.
What about you guys? Who's your #1 favorite villain? What about them makes them your favorite? Tell me in the comments section!